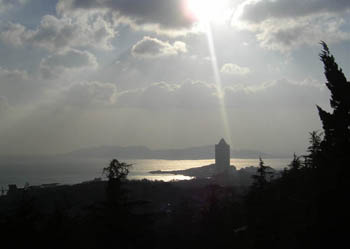 Write down how many things you want.
Meditate on how many things you need.
When you write them down
You will see
That you want millions of things.
When you meditate
You will notice
That you need only one thing
And that is God the Compassion,
God the eternal Compassion.
Other Poems about Compassion
External Links
Writing on Compassion
by Sri Chinmoy
"..Compassion is God's Love-Intensity for a God-seeker. Compassion is God's Fondness-Immensity for a God-seeker.
Compassion is wisdom. Wisdom embodies peace, birthless and deathless. He who has peace has everything, both here on earth and there in Heaven.
Compassion is kindness unfathomable. Once a son of the great philosopher William James went to visit his uncle, the great writer Henry James. The uncle gave his nephew three pieces of advice that he felt would be of tremendous help to him: the first important thing in life is kindness; the second important thing in life is kindness; and the third important thing in life is kindness.."
Extract from Compassion at Sri Chinmoy Library
Photo by Kamalika