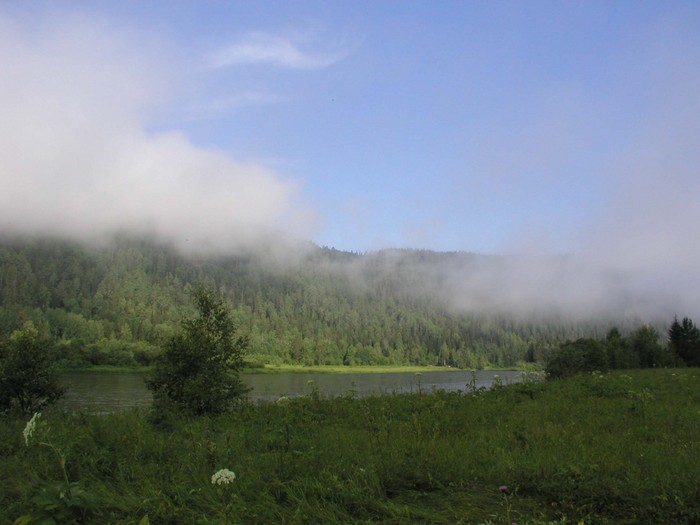 As down Mount Emerald at eve I came,
The mountain moon went all the way with me.
Backward I looked, to see the heights aflame
With a pale light that glimmered eerily.
A little lad undid the rustic latch
As hand in hand your cottage we did gain,
Where green limp tendrils at our cloaks did catch,
And dim bamboos o'erhung a shadowy lane.
Gaily I cried, "Here may we rest our fill!"
Then choicest wines we quaffed; and cheerily
"The Wind among the Pines" we sang, until
A few faint stars hung in the Galaxy.
Merry were you, my friend: and drunk was I,
Blissfully letting all the world go by.
---
Down the Mountain (Reaching the Hermitage)
  At evening I make it down the mountain.
Keeping company with the moon.
Looking back I see the paths I've taken
Blue now, blue beneath the skyline.
You greet me, show the hidden track,
Where children pull back hawthorn curtains,
Reveal green bamboo, the secret path,
Vines that touch the traveller's clothes.
I love finding space to rest,
Clear wine to enjoy with you.
Wind in the pines till voices stop,
Songs till the Ocean of Heaven pales.
I get drunk and you are happy,
Both of us pleased to forget the world.
– Li Po. Version by: A. S. Kline's version