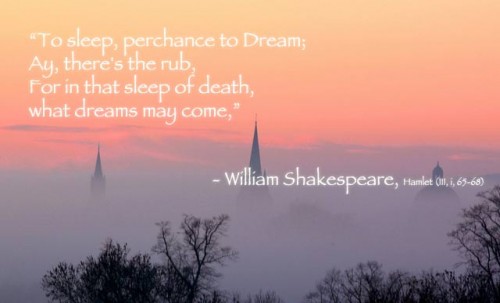 ~
"Shall I compare thee to a summer's day?
Thou art more lovely and more temperate:
Rough winds do shake the darling buds of May,
And summer's lease hath all too short a date".
~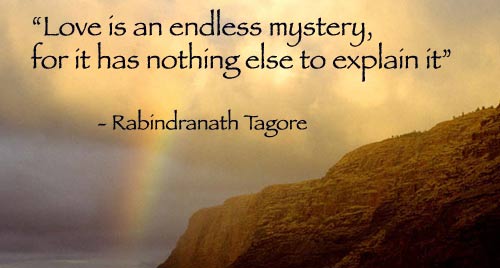 ~
Love adorns itself;
it seeks to prove inward joy by outward beauty.
~
Love does not claim possession,
but gives freedom.
– Tagore
~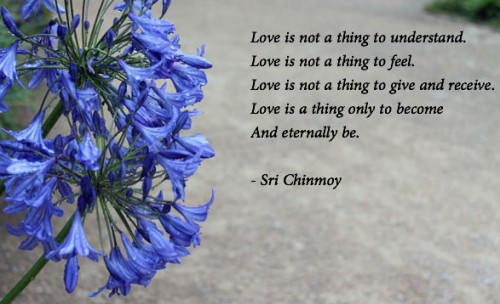 ~
I shall love the whole world,
But I shall control
Only myself.
~
– Hafiz
~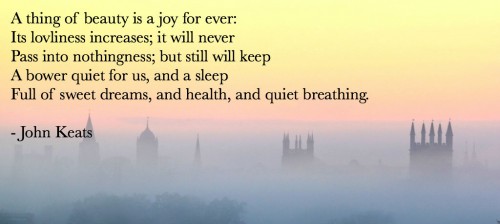 " A thing of beauty is a joy for ever:
Its lovliness increases; it will never
Pass into nothingness; but still will keep
A bower quiet for us, and a sleep
Full of sweet dreams, and health, and quiet breathing."
~
~
Nor dread nor hope attend
A dying animal;
A man awaits his end
Dreading and hoping all;
Many times he died,
Many times rose again.
A great man in his pride
Confronting murderous men
Casts derision upon
Supersession of breath;
He knows death to the bone
Man has created death.
~
To Friends at Home
To friends at home, the lone, the admired, the lost
The gracious old, the lovely young, to May
The fair, December the beloved,
These from my blue horizon and green isles,
These from this pinnacle of distances I,
The unforgetful, dedicate.
– R.L.Stevenson
~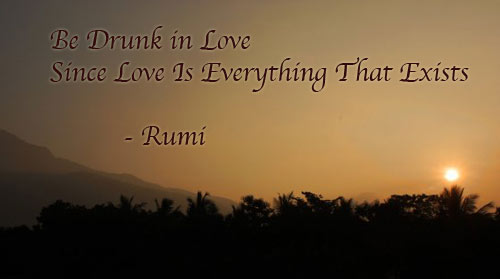 ~
Related Poems