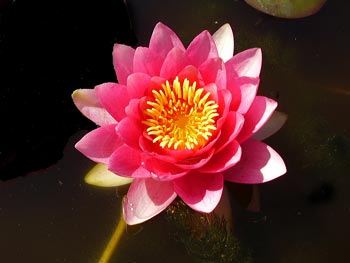 Quotes on Friendship
Friendship is harmony, friendship is peace, friendship is bliss.
Friendship is harmony. Mutual harmony removes all dark conflicts.
Each individual has opinions of his own,
but when friendship becomes the connecting link between two persons,
all conflicts are removed and they become one.
O my friend,
Let us claim each other first.
Then let us walk together
Towards our destined goal.
"I count myselt in nothing else so happy
As in a soul rememb'ring my good friends."
Don't walk in front of me, I may not follow.
Don't walk behind me, I may not lead.
Just walk beside me and be my friend
– Albert Camus
It is wrong to think that love comes from long companionship
and persevering courtship. Love is the offspring of spiritual
affinity and unless that affinity is created in a moment, it
will not be created for years or even generations.
~ Khalil Gibran
One word frees us of all the weight and pain of life:
That word is love.
~ Sophocles
Love, true love, is that which can give the most
without asking or demanding anything in return.
~ Mazie Hammond
"But friendship is precious, not only in the shade,
but in the sunshine of life; and thanks to a benevolent arrangement of things,
the greater part of life is sunshine."
-Thomas Jefferson
"I do not want a friend
Who smiles when I smile
Who weeps when I weep
For my shadow in the pool
Can do better than that."
-Confucius
Short Friendship Quotes
"The only way to have a friend is to be one."
"Never Explain – your Friends do not need it and your Enemies will not believe you anyway."
– Elbert Hubbard
"Friendship is always a sweet responsibilty, never an oppourtunity."
"It is a sweet thing, friendship, a dear balm, A happy and auspicious bird of calm…"
– Shelley
" Friendship is the bridge between two human beings."
"Friendship is the bridge between earth and Heaven."
"Friendship is the bridge between the known and the unknown."
– Sri Chinmoy
Love and Friendship Quotes
Friendship is peace…
I shall not speak ill of you or try to ruin you; you will not speak ill of me or try to ruin me.
On the contrary, I shall give you what I have:
my love, my sympathy, my concern, my compassion, my total support of your cause,
and you will do the same for me.
Related