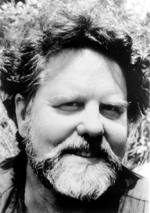 View: Rumi Poems – by Coleman Barks
Coleman Barks was born and raised in Chattanooga, Tennessee, and went to school at the University of North Carolina and the University of California, Berkeley. He taught poetry and creative writing at the University of Georgia for thirty years.
In 1976 fellow poet Robert Bly showed Coleman Barks some scholarly translations of the great Sufi poet Rumi. Bly suggested to Barks that he make a more modern poetic translation, as Bly recalls saying to Barks
'Release these (poems) from their scholarly cages'
Thus with the encouragement of Bly, Bark sought to recast these Rumi poems in a more modern version. Barks does not seek to replicate the rhyme and rhythm of the original Persian. Instead he prefers to render the essence of the poems into free verse. In making these modern versions Barks is attempting to encapsulate the spiritual insight, humour and spirit of Rumi's original masterpieces.
Coleman Barks' versions of Rumi have proved to be remarkably popular making Rumi into one of America's best selling poets. Many consider that this unprecedented interest in the poetry of Rumi is primarily due to Barks' anthology 'The Essential Rumi'.
A selection of the Rumi translations appears in the prestigious 7th edition of the edition of the Norton Anthology of World Masterpieces.
Coleman Barks is also a poet in his own right. He says of his writings.
'I like translating Rumi and writing my own poems. But in one I have to disappear- with Rumi. In the other I have to get in the way- get my personality and my delights and my shame into the poem'
The father of two grown children and grandfather of three. Coleman Barks is now retired in Athens, Georgia. He has been practising Sufism since 1977 but emphasises that:
"Rumi was without boundaries. He would say that love is the religion and the universe is the book, that experience as we're living it is the sacred text that we study, so that puts us all in the same God club."
Links
Rumi's Poems by Coleman Barks
Like This -Rumi 43 Odes. Versions by Coleman Barks
Rumi– More Rumi Poems
Sufi Poets – Links to other Sufi Poets
Coleman Barks– Homepage. With links to sites with information about Barks and also details of his touring schedule
Translating Ecstasy: Article about Coleman Barks on translating Rumi
Books By Coleman Barks
The Essential Rumi – Selected Poems
Rumi: The Book of Love – Poems of Ecstasy and Longing by Coleman Barks
The Glance– A Vision of Rumi
Features poems focusing on the close "soul connection" between Rumi and his Master, the wandering dervish Shams of Tabriz.
Essential Sufism–
An introduction to Sufism drawing together the most important poems, prayers, proverbs essays and meditations from many Sufi traditions and profiling the key teachers, artists, and philosophers of Sufism along with its history, beliefs and modern-day flowering.