Photo taken with permission from: Sri Chinmoy Centre Galleries
Photo remains copyright of the individual photographer.
Poetseers is grateful to the photographers who have contributed many wonderful pictures to this site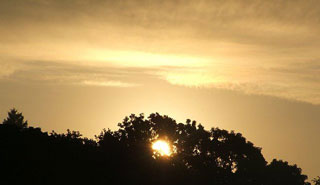 – Photo by Sharani
Some of the photographers from the Sri Chinmoy Centre include:
Pavitrata Taylor. a teacher and part time photographer from London
Unmesh Swanson – Unmesh lives in New York but has travelled extensively around Asia taking many photos of nature and sacred sites, especially in India
Sharani Robbins – Sharani lives in New England, US many of her photos are from this beautiful part of the world.
Kedar Mesani– Kedar is from Germany and has had a lifelong interest in photography and film. Kedar has also written several poems which can be viewed at his website.
Richard Pettinger – Richard lives in Oxford and is one of the webmasters of Poetseers. He is also enjoying his latest toy – a cheap digital camera
Phoolanjaya – Phoolanjaya is from New Zealand and has taken some great photos of New Zealand's natural beauty
.
About: Sri Chinmoy Centre