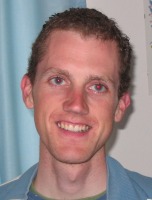 Hi Welcome to Tejvan R. Pettinger's home page at Poetseers.
Tejvan is a student of meditation teacher Sri Chinmoy. Tejvan does not write poetry but has written several biographies and articles about poets.
Tejvan is a spiritual name given by his teacher, Sri Chinmoy. Tejvan means qualities of enthusiasm, dynamism and self giving.
Richard also maintain a blog at Write Spirit about spirituality and poetry
He also competes in Cycling races in the UK, riding for Sri Chinmoy Cycling Team.
Tejvan studied PPE at Oxford University and now works as an Economics teacher in Oxford. In his spare time he offers meditation classes on behalf of the Sri Chinmoy Centre
Thanks for visiting you are welcome to leave feedback.
Articles I have written can by used on other websites provided a link back to original page is provided. Thanks