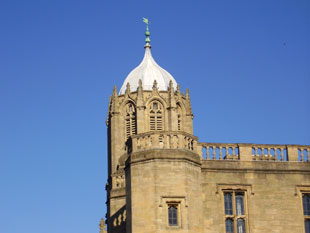 Poems on Power
Not the power
To Conquer others
But the power to become
One with others
Is the ultimate power.
~
When the power of love
Replaces the love of power man
Will have a new name God.
Sri Chinmoy
~
MAN is a born child,
his power is the power of growth.
Rabindranath Tagore
Stray Birds
Other Poems on Power
Related Pages
Photo Credit: by RIchard (Christ Church Tower, Oxford Jan 2006)