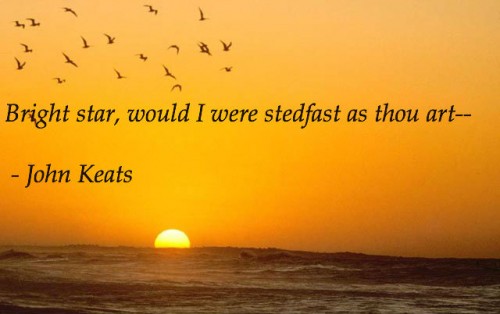 Bright star, would I were stedfast as thou art–
Not in lone splendour hung aloft the night
And watching, with eternal lids apart,
Like nature's patient, sleepless Eremite,
The moving waters at their priestlike task
Of pure ablution round earth's human shores,
Or gazing on the new soft-fallen mask
Of snow upon the mountains and the moors–
No–yet still stedfast, still unchangeable,
Pillow'd upon my fair love's ripening breast,
To feel for ever its soft fall and swell,
Awake for ever in a sweet unrest,
Still, still to hear her tender-taken breath,
And so live ever–or else swoon to death.
John Keats
~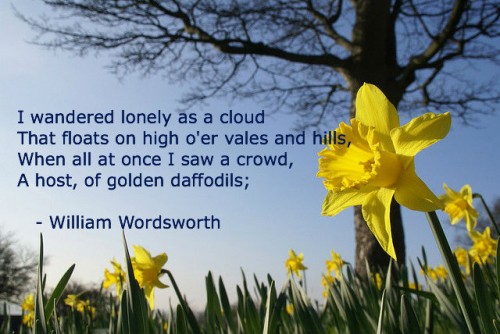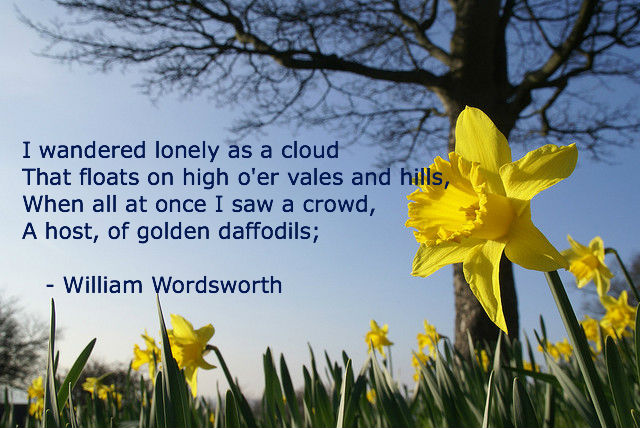 I WANDERED lonely as a cloud
That floats on high o'er vales and hills,
When all at once I saw a crowd,
A host, of golden daffodils;
Beside the lake, beneath the trees,
Fluttering and dancing in the breeze.
I wandered lonely as a cloud – William Wordsworth
~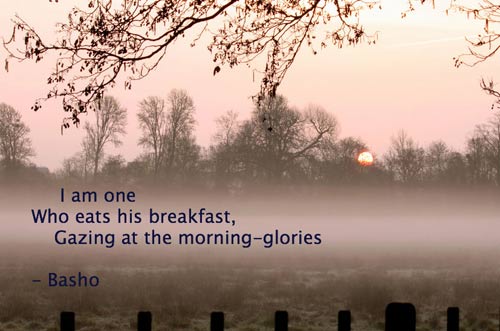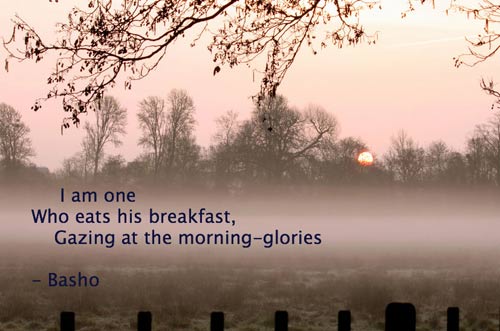 I am one
Who eats his breakfast,
Gazing at the morning-glories.
– Basho
~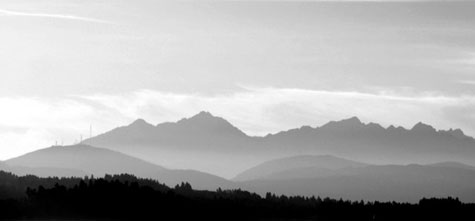 All the birds have flown up and gone;
A lonely cloud floats leisurely by.
We never tire of looking at each other –
Only the mountain and I.
– Li Po
~
"Nature" is what we see—
The Hill—the Afternoon—
Squirrel—Eclipse— the Bumble bee—
Nay—Nature is Heaven—
Nature is what we hear—
The Bobolink—the Sea—
Thunder—the Cricket—
Nay—Nature is Harmony—
Nature is what we know—
Yet have no art to say—
So impotent Our Wisdom is
To her Simplicity.
Emily Dickinson
Other Poems about Nature
Related
Photos (Unmesh, Tejvan, Pranlobha)